History has shown that great leaders are seldom content with doing
things the way they have always been done.
Wayne T. Lawrence
President & CEO
Mr. Wayne T. Lawrence is Founder, President and CEO of Diversity Resources Group (DRG), and President of DRG Industrial. Wayne is an accomplished executive and visionary with over 30 years of experience in the commercial modular construction industry and is a nationally recognized thought-leader in delivering turnkey wood and steel frame modular building solutions throughout North America. Wayne leads DRG's company vision and mission, leveraging his deep expertise in meeting customers' needs and requirements, broad strategic planning and partnerships, and has developed a cohesive team of seasoned, trusted executives and professionals to support his accelerated growth plan.
Shortly after forming DRG, Wayne formed a strategic alliance between Diversity Resources Group and Harrison, Walker and Harper to establish DRG Industrial. An SBE/MBE organization, DRG Industrial's primary abilities are self-performing site and infrastructure related services, along with significant bonding capacities, to allow federal, state, city and private/public companies the ability to meet both mandated and self-determined diversity goals.
Prior to DRG, Wayne co-founded The Warrior Group, one of the largest modular construction companies in the US and a leader in off-site and modular projects for the federal, commercial, hospitality, medical and residential sectors. During Wayne's tenure, the company grew to over $130M per year, ranking 32nd in the Black Enterprise Top 100 largest African American firms in the US.
Chad Shaw
Vice President of Pre-Construction
Chad Shaw leads all aspects of construction for DRG. With 20 years of experience in modular building solutions, Chad and his team oversee small to large project pursuits, working with architect and engineering firms, general contractors, and sub-contractors for both government and private entities. Chad directs all aspects of DRG's pre-construction activities and develops all budgets necessary for estimating bonding requirements, and corporate projections. Chad's leadership and deep expertise create a trusted relationship with customers during the design process, working closely with subcontractors and suppliers to meet the requirements of each project and ensure projects meet customer expectations. Chad ensures that all projects for DRG from pre-development agreements, contract development, design management through construction are delivered with the highest level of quality and responsiveness with thorough and meticulous review and oversight.
With the formation of DRG, Chad joined up again with modular construction industry veteran and DRG CEO Wayne Lawrence to spearhead construction management for DRG. Chad previously worked with Wayne as the Director of Pre-Construction for The Warrior Group, where he oversaw and managed over 4 million square feet of construction projects.
Wesley H. Carter
Vice President of Strategy
Wes Carter serves as the Vice President of Strategy for Diversity Resources Group (DRG). With over 30 years of off-site modular and HUD code construction experience, along with extensive operational, budgetary and business process reengineering experience with global firms, Wes brings an executive acumen to actualize DRG's vision in the delivery of the ideal modular construction business model. Wes leads DRG's strategic growth planning, leveraging his deep expertise in data analytics, rigorous statistical modeling, and forward-looking operational planning to support the accelerated growth plans of DRG. Wes oversees strategic and tactical planning, business development, sales and marketing, as well as operational systems, processes and procedures.
Phil Pattengill
Business Development
Phil is a business development specialist with over 20 years of experience in both inside and outside sales roles spanning many industries. Possessing excellent verbal/written communications with strong interpersonal skills at all levels. Philip has excellent analytical, problem-solving and customer service skills. Well regarded for his ability to manage and implement timely and cost-effective completion of multiple tasks concurrently. A consummate team player, Mr. Pattengill is adept at working hard to support organizational goals while remaining focused on ensuring client/customer satisfaction.
Ed Zdon
Project Manager
Ed has over 40 years of experience in such varied fields as piping design, industrial and commercial project management, and preconstruction services.  Experience ranges from field engineering at the San Onofre Nuclear Generating Station, San Onofre, CA, Frac Sand transload facilities, to a three-story medical research office building for Veterans Administration in San Diego, CA.
Ed served as project manager for the housing portion of many of the Base Realignment and Closure projects (BRAC) from 2005 through 2012. These included design-build multi-story housing projects at Fort Bliss, Fort Carson, Fort Hood and Fort Sam Houston working as a subcontractor for Clark Design Build and Hensel Phelps Construction. He has also completed the USACE CQM for Contractors and OSHA 30 Hour Training.
Jackie Moran
Director of Administration
Jackie Moran is an accountant and Certified Paralegal, she has over 30 years of accounting experience including 15 years of contract and transactional paralegal work in multiple states. Additionally, Jackie has 5+ years servicing and reporting on the GSA MAS schedule as well as 3 years of BuyBoard financial reporting. She excels in organization and is responsible for daily, monthly, and annual financial activity including payroll, accounts payable, balance sheet and profit & loss reporting, accounts receivable, sales and personal property taxes, transactional state qualifications, insurance compliance and audits, contract review and administration.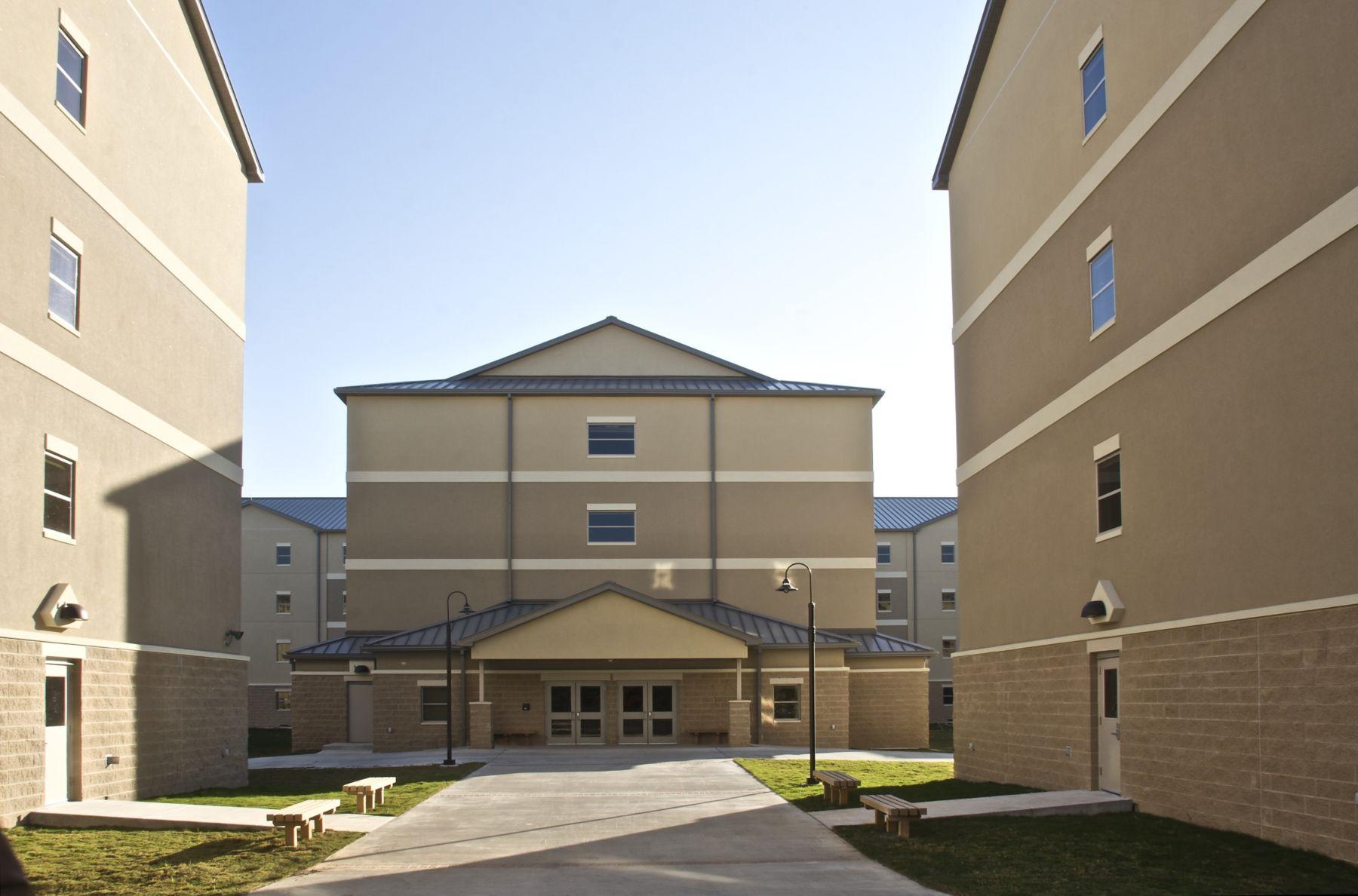 Benefit From Our Decades Of Experience
We'll walk with you through every step of the modular construction process, from the initial planning and design to off-site assembly and final inspections. Our goal is to make sure the final product meets all your expectations and needs.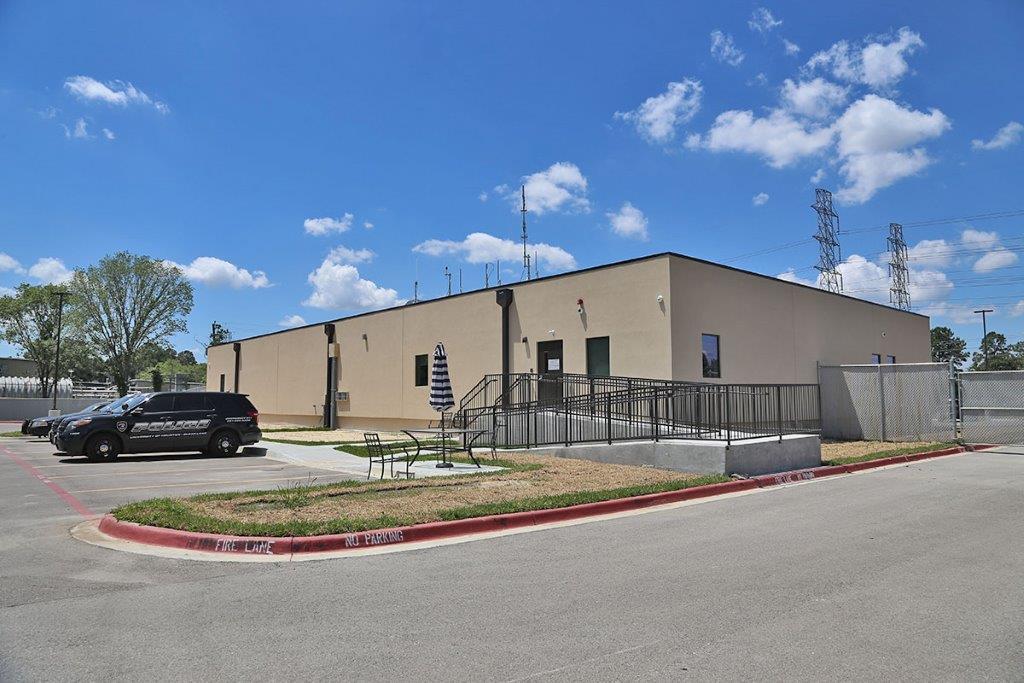 Our Diverse Clientele Proves Our Versatility
We know the on-site and off-site construction industries, so no project is too complicated for us to handle. Our list of clients ranges from the U.S. Department of Defence to smaller business enterprises, and everything in between.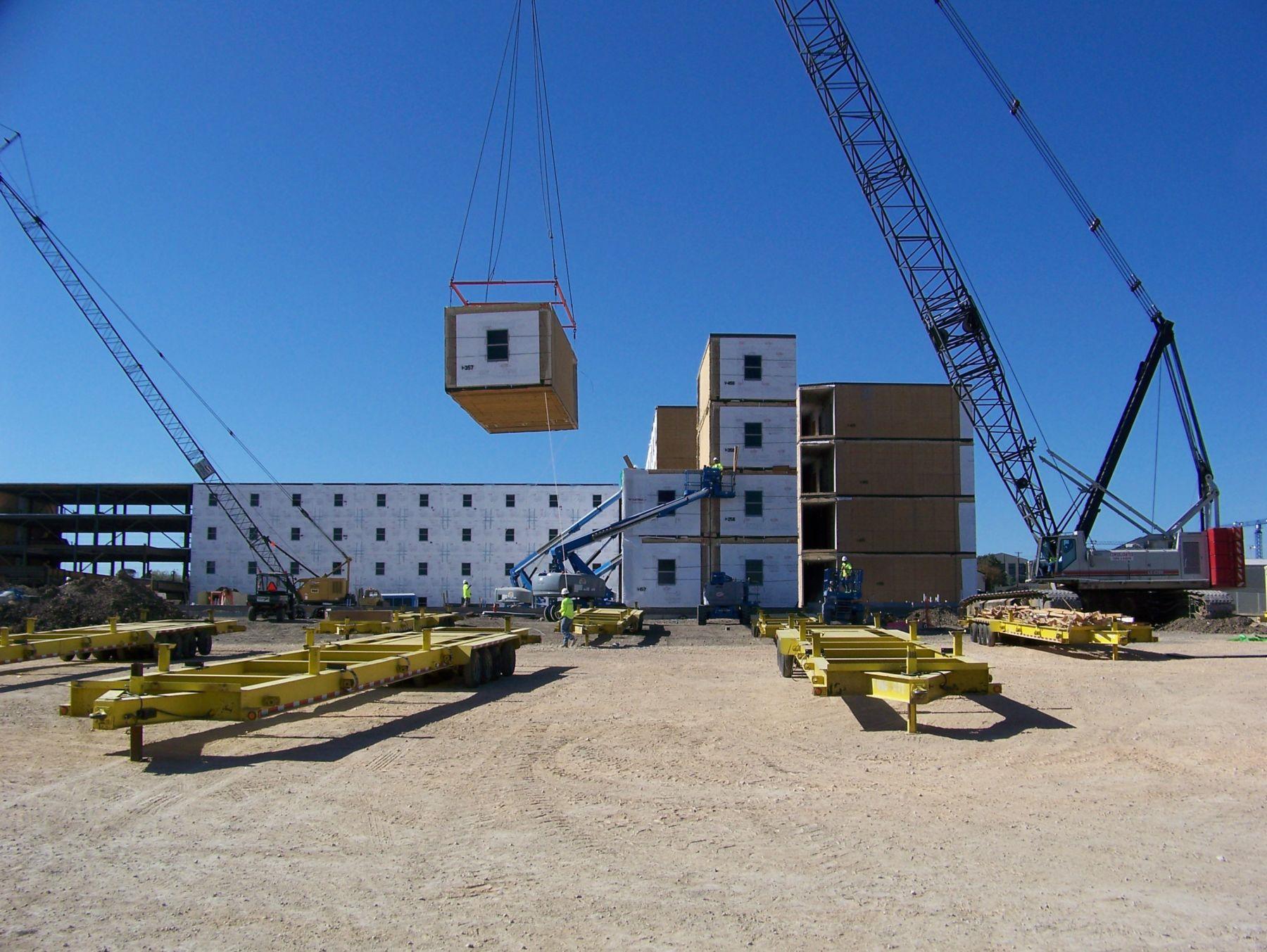 Off-Site Construction Means Faster Completion
Our modular strategy involves a concurrent construction method, allowing us to provide efficient turnkey or specialized solutions to clients across the country. With our help, your modular project can be finished in up to half the time it takes for a site-built structure to be completed, saving money in the long run.